As the saying goes, "Talk is cheap; actions speak louder than words." We believe that words and values also matter. They signal who you are and usually reflect what you do and why!  Throughout our journey, we continually take a bearing and ensure we're true to our purpose, our vision, and our values. These three principles define who we are, how we operate, why we are here, and what you can expect of us.
Our Purpose
Accompany individuals, organizations, and communities to lead, innovate and thrive– sustainably. We prepare for change and we embrace it. 
Our Vision
We make an indelible contribution to a better tomorrow by how and what we do today to improve ourselves, our team, our community, our society, and our planet. 
Our Values
Purposeful
Trustworthy
Innovative
Competent
Consequential
Curious
Inclusive
Accompaniment (the noun) or to accompany (the verb) is not the most well known or frequently used terminology in everyday professional or personal life, but it is a powerful concept advocated by the late Dr. Paul Farmer, among other leaders and pioneers across many disciplines.  As Farmer stated: " 'Accompaniment' is an elastic term. It has a basic, everyday meaning. To accompany someone is to go somewhere with him or her, to break bread together, to be present on a journey with a beginning and an end. There's an element of mystery, of openness, of trust, in accompaniment. The companion, the accompagnateur, says, 'I'll go with you and support you on your journey wherever it leads.' "
THAT is what we believe in and promise as your partner. PTI Advisors are your partners in leadership, innovation, sustainability, and change. We work with a network of seasoned professionals across an array of specializations to offer the personalized support tailored to each client's specific objectives and needs.
We have extensive experience working with private sector, civil sector and government.  Cross-sector, multi-lateral engagements and partnerships are an area of focus, particularly with shared value related initiatives.
For downloadable pdf summary/overview of PTI Advisors, click here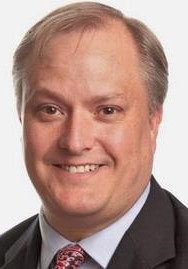 (the compulsory business profile)
 (in a world of work-life blend, 'in the field' can 'work' equally well)
Paul Ellingstad
Managing Partner
As a veteran of the technology sector, Paul has been part of one of the most dynamic industries for the past 25 years, and he's faced and embraced change that impacts individuals and organisations as well as industries and society at large.  As managing partner of PTI Advisors, Paul offers his extensive experience and expertise to leaders who want to effectively tackle change and capitalize on the opportunities it creates.
Paul is a problem solver who is known for getting to the heart of the problem, seeing possibilities many would not imagine, and then "connecting the dots" and creating opportunities others would consider improbable.  He's a life-long student of systems thinking, and he believes deeply in the roles diversity and technology play in innovation.
Paul's professional experience spans a diverse portfolio of responsibilities and deep hands-on (practitioner) experience in market research, marketing, communications, consulting, relationship management, innovation, and management roles.  He has worked in global roles with diverse, geographically dispersed teams and partners.
For a downloadable pdf profile, click here 

The Rest of the Team
PTI Advisors embrace not only the gig economy but also the belief in convening the best team for the specific situation/project/need at hand.  With an extensive network of experts and specialists in leadership, change, innovation and other areas of experience and expertise, PTI will consult, propose, engage and lead a project team that meets the specific needs and expectations of our clients.  For more insight on who we work with and how we bring the best talent together for your specific needs, let's talk.